About Us
Citrine is the dynamic Online Examination solution with a vision to provide the finest and simplest platform to the students. The means of Education are expanding and evolving far and wide. The simple chalk and blackboard study is being expanded to your fingertips as a result of the advancing technology. With most of the entrance and competitive exams conducted online, it is necessary to give students an exposure to online examination. This eco-friendly medium has become a necessity in the present scenario.

With this vision, Citrine provides a wide range of examination facilities with dedicated R&D team. We are serving clients across Universities, Schools, Educational Institutions and Training Institutes. We have expertise in creating most interactive and responsive applications for admission, Wide ranges of online examination, e-marking facility, cumulative performance view, Question review, progress report, practice on Wrong Un-attempted Questions and many other updated features for various educational institutions.

Since the past three years, our team is passionate to provide services just with a click with 24X7 facility. By now we have more than one lakh students enrolled. We provide a database of thousands of questions along with the student's analytical growth. If you desire to help your students to prepare for various competitive exams along with institutional education, the students need not enroll to different coaching institutes for it. We have thought a step ahead and got everything set up and ready for you.
Clients we work with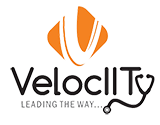 AI Based Assesment Modules
Conduct Self-Assessment Test,Test Series of Competitive Exam, Personality Assesment, Recruitment Test
Cutting-edge Technology For Admissions and Valuation
Extensive R&D Technology For Admission Registration And E-Marking Facility
Systematic Assessment for better Decision Making
Graphical Analytics with Topic wise Analysis, Error Lists, Question wise Analysis, Group Performance,Ranking, Percentile
Our Services
Our Bleeding Edge Features
Sign Up and Avail Online Assessment
Competitive Online Exam with a Click
JEE Prelims & Advance
NEET
Current Affairs
Upcomming Bank Exams
RRB Exams
SSC Exams
Quantitative Aptitude
Reasoning
UPSC Exams
TESTIMONIALS
What our Customers say
Velammal Educational Trust
We wanted our students to be ready for competitive as well as institutional examination. Citrinie provides both the facilities with huge database of their own. We can now help our students by conducting thousands of assessments with just a click.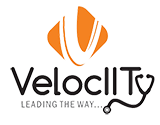 VelocIITy
We were looking for a convenient and user-friendly online platform for admission process and entrance examination. Citrine helped us in making our process easy. It saved lot of our time and helped teachers in sheading their workload.
Lalitha Educational Institution
Citrine is an amazing platform. This Eco friendly and sustainable concept has made our lives easy and helped our students to even study from their home and still stay connected throughout.
Sri Gurukul International School
We have used Citrine facility of Admission and Student Module, I can say with trust that it is worth it as a medium. It feels like our students and teachers remain connected 24X7.